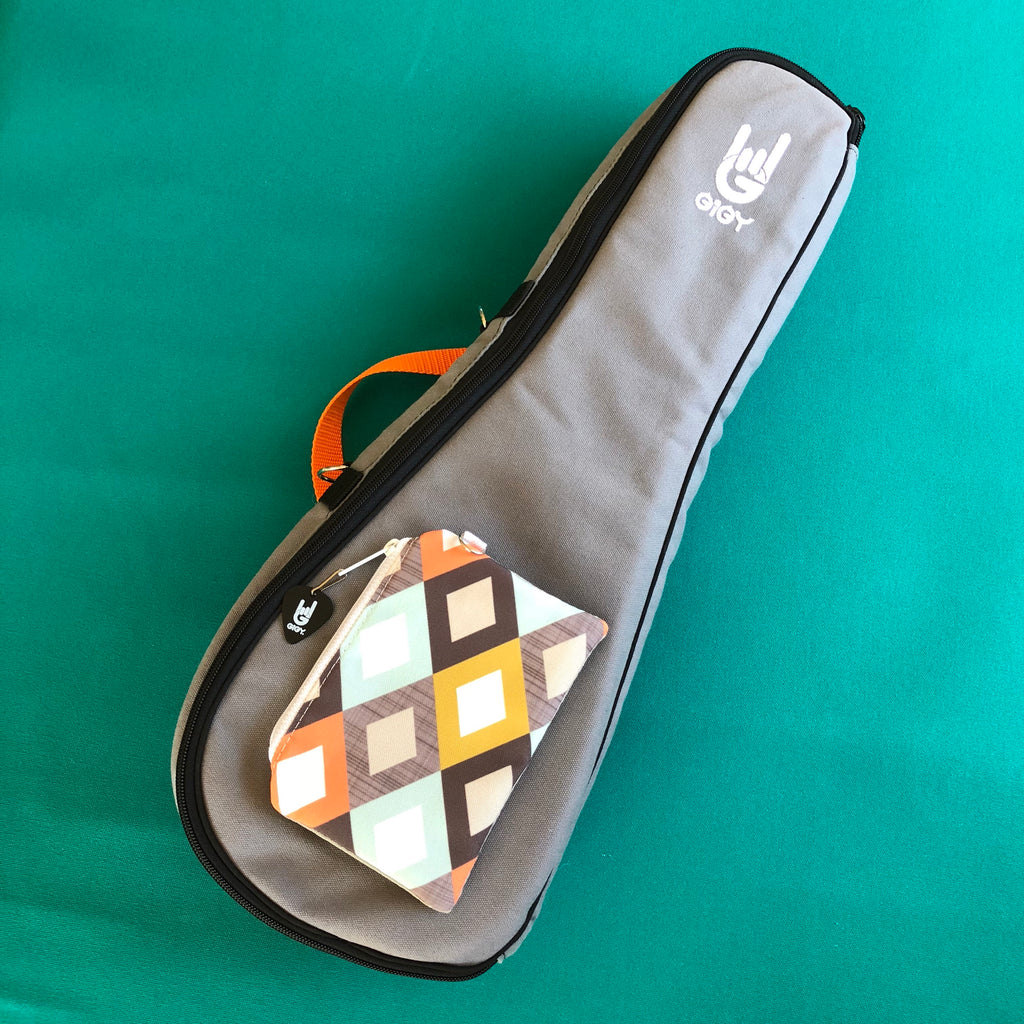 Gigy
Gray Soprano Ukulele GiGY® Bag with Diamonds Mini Pote
Style, comfort, protection, and functionality!
Gray Soprano Ukulele GiGY® Bag with Diamonds Mini Pote and Orang Handle

A GiGY™ Bag is better than a gig bag and lighter than a hard case so you can travel in style.
Soprano Ukulele GiGY™ Bag Specs:
The fit:  21.5" x 8" on the inside and fits most soprano ukuleles comfortably
The features and materials:
water repellant, heavy canvas exterior
soft, white fleece lining
white piping and straps
heavy duty zipper
durable, 3/4" closed cell foam padding on the top, bottom, and sides
adjustable, soft nylon backpack strap
loop for hanging
What are Potes? That's our made up word for the pockets that attach to your gig bag because the are detachable and can be carried as a tote (Mini Notes come with a wristlet strap). They are perfect for organizing accessories. 
Your order will come with a surprise extra Mini Pote so you can easily change your look!
GiGY™ Bags were designed with the help of musicians, instructors, and retail professionals to bring you a soft case worthy of you and your instrument.
All GIGY™ Bags and Potes are produced in Pennsylvania. 
---
Share GiGY™ with your friends